Christensen Communications
Local Services
Dependable, local, and friendly customer Service from people you know and trust!
Christensen Communications
Long Distance Service
The longer you talk, the less it is per minute! Check out our rates!
Christensen Communications
Internet Service
A wide variety of high speed products perfect for any sized family or business.
Christensen Communications
Business Services
Offers business solutions for Phone Services, Long Distance, High Speed Data Services, Computer Network Management, and Avaya Phone Systems.
All The Services We Provide For You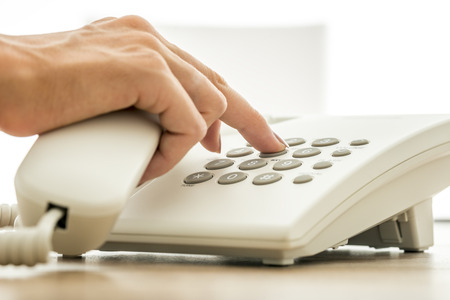 We provide Local Telephone Service to Residents in Madelia and LaSalle

Dependable, local and friendly customer service from people you know and trust.

Advantages of having Local Phone Service
Consistent, reliable, high quality service
Emergency services know where you are when you dial 911.
"Contact Number" everyone asks for them. Do you really want all those people to have your cell phone?!
Bundle your Local Service with our Internet Services and save even more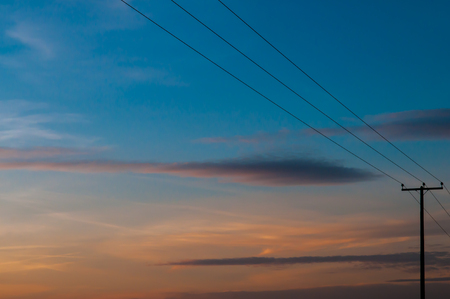 Long Distance for customers who have our Local Service.

The longer you talk, the less it is per minute!
Minutes used 0-60

.14 cents per minute

Minutes used 61 - 120

.12 cents per minute

Minutes used 121-350

.10 cents per minute
Minutes used 351-600 .08 cents per minute
Minutes used 601+ .06 cents per minute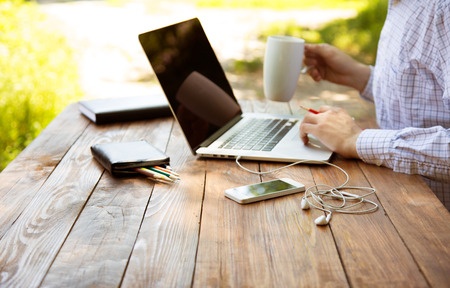 Residential Internet Services: Madelia, LaSalle

Internet Service from Christensen Communications offers a wide variety of high speed products perfect for any size family or business. With abundant email accounts, speeds, free use of modem and local tech support you will find we offer a fast, economical service
Consistently Fast Speeds
More Speed for Streaming
Free email accounts
Local Tech Support
Free use of company supplied modem
Christensen Communications provides Business Services to Madelia, LaSalle, St. James

Christensen Communications Company offers business solutions for Phone Services, Long Distance, High Speed Data Services, Computer Network Management and Avaya Phone Systems.
Phone Service
Internet Services
Avaya Phone Systems
Computer Network Management Services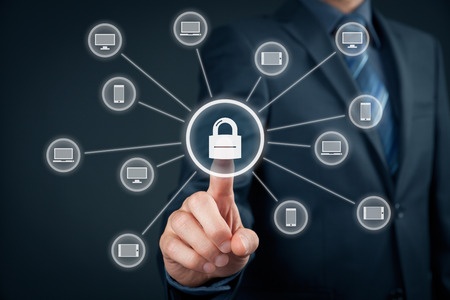 SecureIT $4.95 a month.

Provides Full Service anti-virus software that protects your PC!
Anti-virus, Anti-spyware protection
Online malware protection
Personal firewall
Pop-up Blocker
Critical Windows update
Monthly online reporting
Live 24/7 technical support
Guaranteed installation available
SecureIT $6.95 month also includes:
Hard Drive Optimization
Parental Controls
Christensen Communications offers Computer networking, service and repair for both business and residential customers.
Computer Diagnosis starts at $29.00
Computer Networking starts at $45.00/hr
PC Format and Reinstall of Programs starts at $75.00
Premium PC Clean-up starts at $75.00
Maximum PC Clean-up starts at $89.00
Why do I need to Reboot my modem?
Electronics are not built to constantly be running at all times, and power cycling (a fancy way of saying unplugging the power cord) helps with most issues. Like other electronics, one of the biggest reasons you may benefit from rebooting your modem is because when you leave your modem on for too long, it will tend to stop performing at its best after a while. Rebooting your modem can fix Internet connection problems, improve slow moving connections and resolve wireless issues. By unplugging the power cord from the back of the modem you are giving it the breather it needs. Another reason is that when your modem is on all day, every day, it is slowly desynchronizing from the Internet Service Provider (ISP). This desynchronization causes the packets you are sending and receiving to become corrupt, requiring them to be resent, and thus, lowering your speed. Try unplugging your modem on a monthly basis to stay proactive. This will not cause any harm to your electronics as it is simply a way of rebooting the system. If your problems continue please call the CCC office and a representative will lend a helping hand!
How to reboot your modem:
1. Shut down your device (computer, tablet, phone, etc.).
2. Unplug the power cord from the modem and your router. Verify you have unplugged the correct cords by checking that all the lights on the modem/router are turned OFF.
3. Wait 1 minute, then plug the power cord back into the modem and then the router.
4. Wait for the Internet light to turn green.
5. Turn your device back on.
6. Try connecting to the Internet.
Please refrain from pushing the reset button on the back of your modem as doing so will require a reconfiguration in the system.
Christensen Communications
Service is the most important product.
The Company can trace it roots back to 1903 when 48 local citizens formed the Madelia Telephone Company.

It was these citizens who approached C.S. Christensen Sr., then owner of the local flourmill, and asked him to purchase 25 percent of the original stock. Over the years the Christensen family acquired more telephone company stock and today Everett M. Christensen totally owns the company.
Journey to Bethlehem

Concessions:
Pop:Reg $2.00 Lg $3.00
Popcorn: Reg $2.00 Lg $3.00 Jumbo $4.00
Candy: $2.00
Friday, Saturday and Sunday nights at 7:00 pm
Tickets: $5.00
ALL NEW DIGITAL FORMAT!
Facebook Page
117 W. Main St., Madelia, MN
P: 642-3333 F: 642-5500
What are these charges on my phone bill:
Access Line Charge – this is the cost of a land line. The Access recovery charge is the Government portion of the Access Line Charge.
Federal Universal Service Charge and Telephone Assistance Surcharge - All telecommunications service providers must contribute to the federal Universal Service Fund, which allows those living in rural and high-cost areas, income-eligible consumers, rural health care facilities, and schools and libraries to access to telecommunications services at reasonable rates through programs and initiatives such as the Connect America Fund, Lifeline and E-rate.
911 – To help local governments pay for emergency services such as fire and rescue.
FCC Line Charge - Local telephone companies recover some of the costs of telephone lines connected to your home or business through this monthly charge on your local telephone bill. Sometimes called the federal subscriber line charge, this fee is regulated and capped by the FCC, not by state Public Utility Commissions.
Telecommunications Relay Service – To help pay for relay services that transmit and translate calls for people with hearing or speech disabilities.
Internet not working:
Before calling to report, most of the time powering down the modem, router and computer and then powering back up will reset it and will start working again. (If you have everything plugged into a power strip, just unplug or shut off power strip) NEVER…hit the re-set on the back of the router. If this does not solve the problem, please call the office at 507-642-5555 to report the trouble.
Area of Coverage:
Christensen Communications is the Local Exchange Carrier in Madelia, MN (this includes rural Madelia). We also provide telephone and internet to LaSalle, MN. Telephone and internet service is provided to parts of St. James, MN (mostly in the business district).
Maintaining Telephone Capability During Electrical Outages Christensen Communications Company has two delivery methods for our service, copper and fiber (also known as Fiber to the Home). Customers who are on our copper wire are connected to one of our central offices and will not have an interruption to their service in the event of a power outage if the customer uses a corded phone. You may want to consider maintaining at least one corded phone to use during power outages.
If you are one of our customers on a fiber connection, you have an optical network terminal (also known as an ONT) at your home. Christensen Communications telephone service requires this ONT to be powered by a power supply plugged into an electrical outlet. If the ONT loses power, your telephone services will not work, including 911 and any home security and medical monitoring that relies on telephone service. Unless, you have a backup power source such as the backup battery in your ONT or a generator. Customers wishing to guarantee that their ONT lasts in a power outage may purchase a battery from Christensen Communications. The battery that you may purchase from Christensen Communications is rated by its manufacturer to last at least 8 hours in idle mode and provide 6 hours of talk time when the battery is new. The battery is intended to enable users to make short, emergency, or other urgent telephone calls. If you are concerned about being able to contact 911 emergency services during a power outage that lasts longer than 8 hours, a large capacity, 24-hour backup battery may be a good option for you.
Purchase and Replacement Options Replacement ONT batteries are available for purchase at our office in Madelia. If you do not feel comfortable installing your own battery, please call to make an appointment and we would be happy to assist you. A labor charge of $75 per hour will apply for battery installation. If you have any questions about the ONT battery or would like to purchase a replacement battery, please call our office at 507-642-5555.
Instructions for Proper Care, Use & Monitoring of Your Battery Please follow the more detailed instructions included with your battery for proper use, storage, and care of your battery to ensure that it will function as needed during a power outage. If you do not store your battery correctly, it may shorten its useful life. Environmental factors such as temperature can shorten your battery's useful life. We recommend that you store your battery above 32°F and below 104°F. If properly maintained, the life of a battery is 3-5 years. At the end of the useful battery life, the battery LED light will be on, and we will receive an alarm notification in our software indicating that you need a battery replacement.
Warranty Information The battery comes with a one-year warranty.
Read More